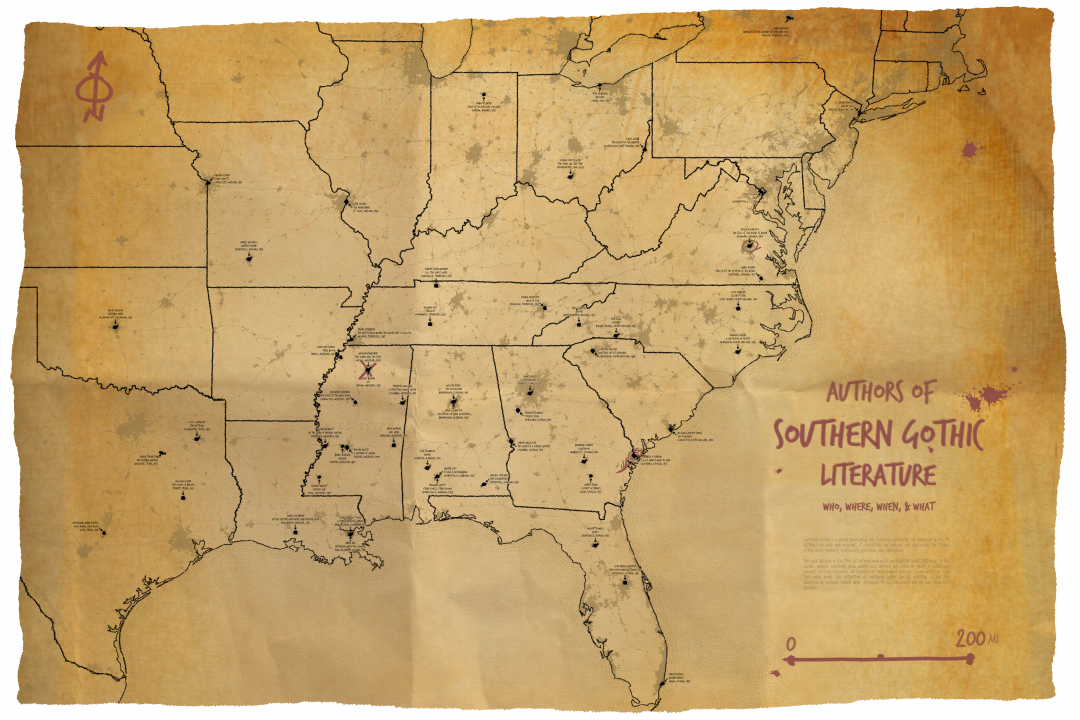 36″ x 24″ Hover for zoom
This map depicts a selection of noteworthy authors from the Southern Gothic genre and where they grew up. Southern Gothic is a loosely defined genre with many possible qualifiers, which made choosing authors a lot more complicated than I anticipated. I spent a long time researching them before making a final cut, but in the end it was all still pretty subjective. I also ran into problems deciding where authors were 'from'. For example, an author might be born in Chicago but move to Birmingham at the age of 2 and spend the rest of their lives there. I assumed the experience of growing up in Birmingham would impact their Southern Gothic writing more than the two years they spent as a baby in Chicago. So again, I had to make some subjective calls, and tried to choose the place where they grew up, rather than the place they were explicitly born.
The map was created in ArcGIS Pro, with a bit of help from Adobe Photoshop for some of the graphics and the aged-paper effect. The north arrow, scale, and markups in red were done by hand, while the black linework was created using ArcGIS Pro symbol effects.